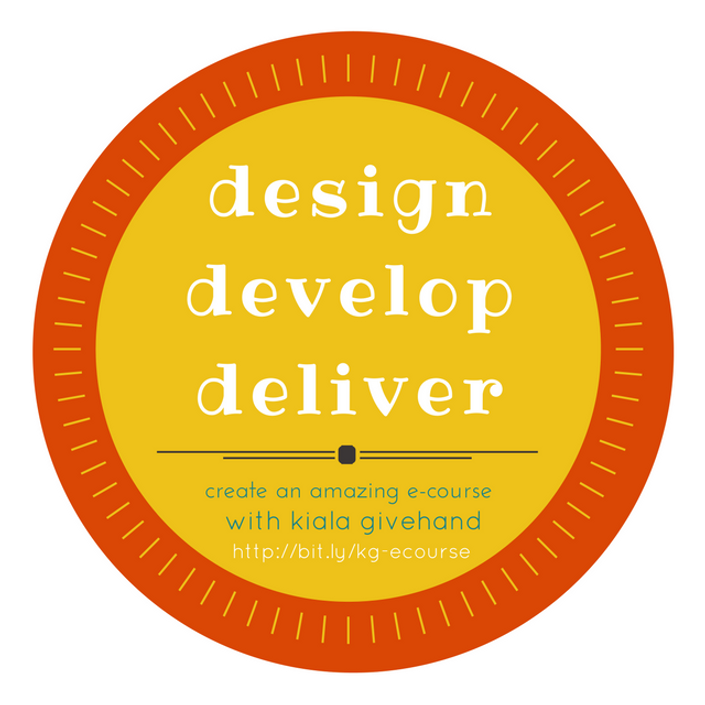 Design • Develop • Deliver: Create An Amazing E-Course BOOTCAMP
Create & Launch Your Lucrative E-Course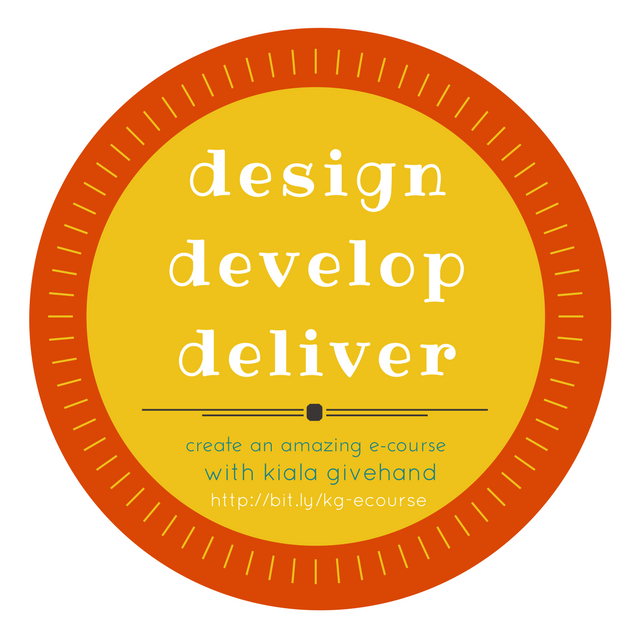 Ready to share your Gifts + Talents + Passions with the world?
Create an e-course or online program that can transform lives.
>> Are you looking for ways to share your gifts, talents, and passions with the world?
>> Is this your year to launch your first online coaching program?
>> Do you want to revamp an e-course you launched but didn't fill?
>> Are you wanting to create a stream of income that allows you to do what you love from the comforts of your home (or anywhere around the world)?
This BOOTCAMP course, features...
>> 5 Live Masterclasses and invitation to periodic office hours
>> Weekly action item checklists
>> 20+ instructional videos
>> Educational audio recordings
>> 20+ downloadable PDF Guide Sheets
All of my workshops include an invitation to an exclusive 90-minute virtual office hour with me from time-to-time. You can join in and ask questions, get on-the-spot coaching, and/or get accountability for taking action on your next steps.

This course is for:
• creative entrepreneurs • current e-course leaders •
• artists • crafters • dreamers • makers •
• workshop leaders • counselors • coaches • spiritual leaders •
• writers • teachers •
• anyone with a passion they want to share •
This course is for...
YOU!!
LET'S CREATE YOUR E-COURSE
In this course you will...
Learn to flesh out your content using heart-centered planning sheets and inquiry based planning.


Increase your facilitating confidence while learning to provide stellar service to your participants.


Practice vital technology tools and use them to enhance your content and cultivate community during your course.


Experience multiple interactive tools that will help you share your gifts in an authentic way.


Network with other highly creative e-course leaders and learn from the collective wisdom in a private discussion space.


Leave the program with a fully developed online course ready to launch.


Compose effective email marketing that fits into your overall launch and follow up plans.


Learn a tried and true, step-by-step, highly repeatable process that you can easily replicate for future e-courses.


Feel empowered to launch your course and share your passions, talents, and gifts with the world.



Get accountability, support, individualized attention, tools & nurturing guidance through the process.
Let's get started!
Amazing Members of the Design • Develop • Deliver (3D) Community: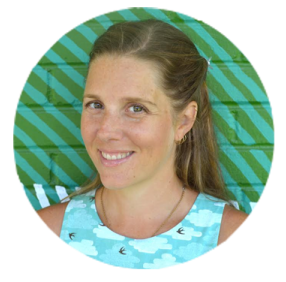 Calls with Kiala are not only inspiring, but are literally chock full of business strategy ideas that I never even dreamed were possible. She generously provides the ideas and then helps you to brainstorm action plans that turn the ideas into reality. Her keen eye saw potential in me and my business that I didn't even know existed. I get so energized and empowered from our calls that I have to be careful when we talk or else I am too excited to sleep! I look forward to each call and smile for an hour afterward! -- Kelly Johnson of wingswormsandwonder.com
Kelly Created These Courses: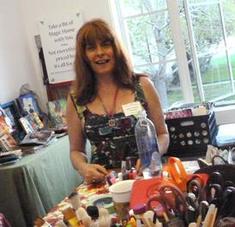 If you want one on one assistance with developing your creative business - Kiala's the one. I had the dream of developing a couple of e-courses to supplement my in-person art workshops. I successfully released my first course and there is no way I could have done this without my sessions with Kiala! Kiala makes the "possibilities" become "realities," and her vision of what's possible for you and your business is doable because she sees the steps you need to take in order to reach your goals. She's clear in her directions and level headed and doesn't do drama or judgement. She is all about helping you succeed. She's thrilled when you do. I give her 5 stars. I've learned so much about what I am capable of achieving as a result of working with Kiala.
---Virginia Simpson-Magruder of
Kentucky Girl Designs
Virginia Created This Course: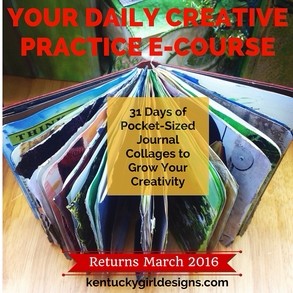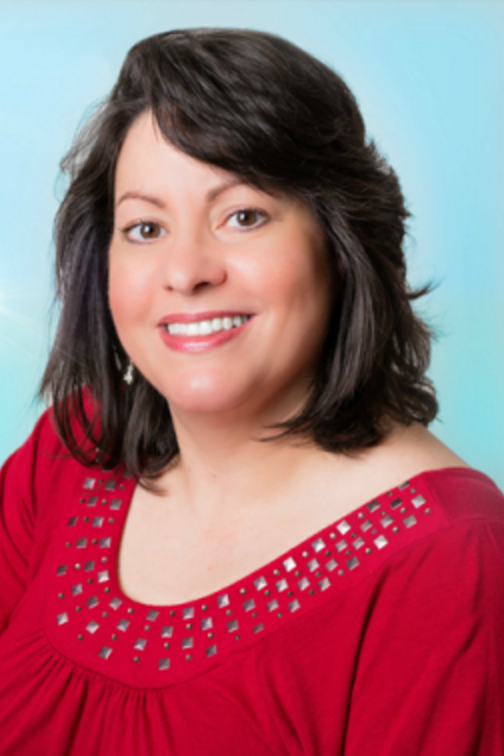 Kiala Givehand is a rare blessing. Her remarkable breadth of knowledge is equal to her sweetness of heart and brightness of spirit... her energy surpassing them all! She is fire and light in perfect harmony with earth and matter, helping us bring into solid and glorious form, the business of our dreams. -- Maria Rodriguez of courdegrace.com
Maria Created This Course:

Here's a few more classes that our community members have created using the 3D Process:
Classes by M. Ruth McCants, PhD
And there are even more students in the course right now creating and building amazing courses. JOIN US!!!
Hey there...I'm Kiala, your e-course development tour guide,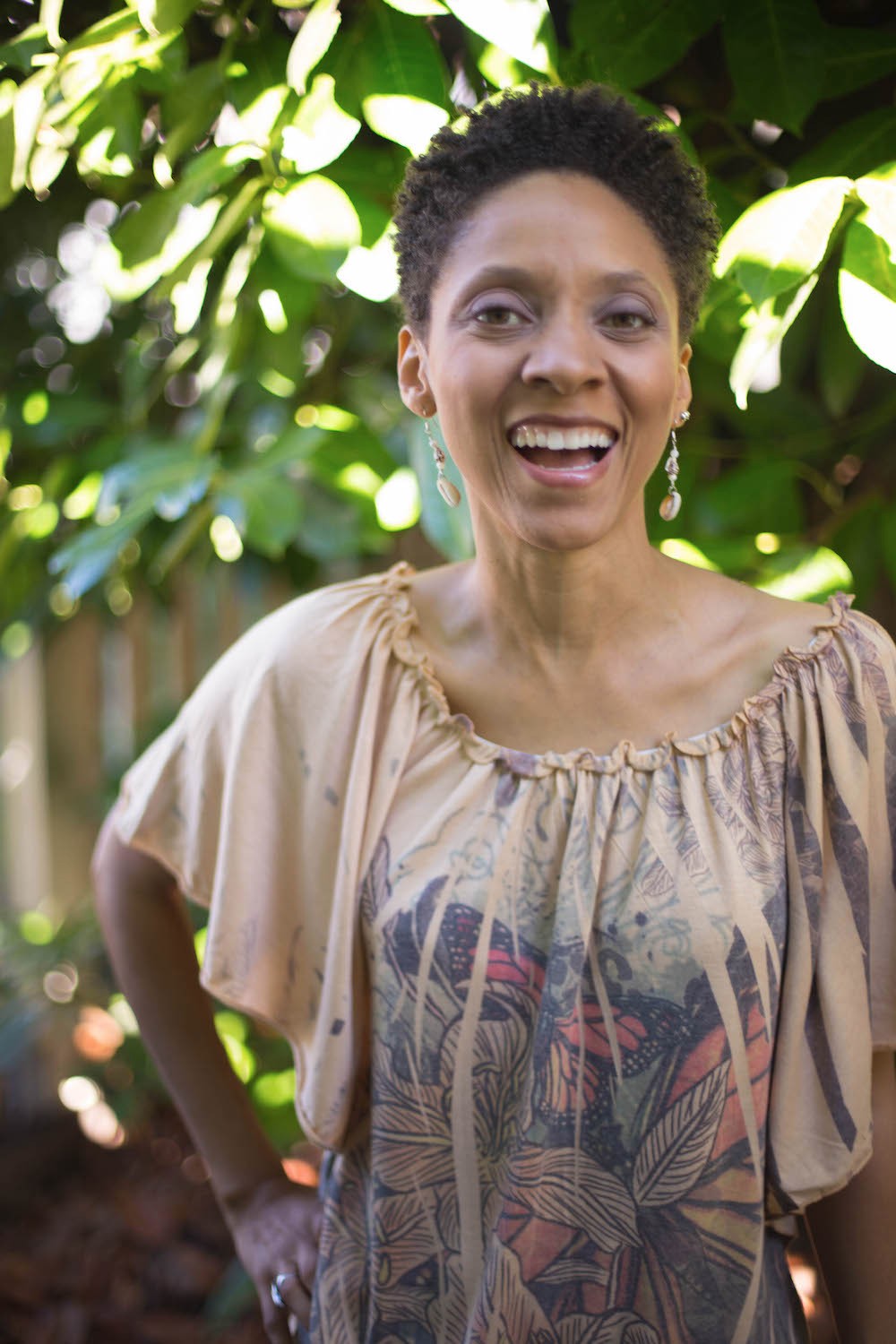 I am on a mission to help women take back their power by helping them build businesses they love so they can live the lives they want. We can have time, freedom, financial stability, and well-balanced, purpose-filled lives if we simply EMBRACE our destiny, EMPOWER ourselves, and EMERGE as the adventurous, creative, heart-centered, and fierce beings that we are!
I have held a lot of jobs in my time on this Earth, but none as right for me as this one!!!

It is my life's work to guide, support, nurture, and help wise, intuitive, compassionate women do the work they were meant to do. I am the behind-the-scenes gal who loves to be of service to those who have the power to touch millions with their words, images, stories, and messages of transformation.

As a mixed media book artist, writer, publisher, & creative workshop leader, I have worked with hundreds of women who had found themselves in a creative lull. I helped them reconnect to their creative abundance by offering a safe, non-threatening space for exploration and discovery. That work led me to this work as a strategist and manager for online business owners.

My work as a creative business strategist stems from years of working with creative women who are gifted, talented, and passionate, but aren't sure how to monetize what matters to them, so they stay stuck in dead-end jobs that they hate and spend their "free time" being life-long hobbyists instead of doing the things they love.
Read more about me here.
Frequently Asked Questions
I don't know who my audience is, should I wait?
Absolutely NOT -- this class covers my signature strategy -- The Front Row Five™ and gives you everything you need to help you get clear on who you serve and what they need from you. #clarityisagamechanger
I only have a couple of family members and friends on my list. Should I wait until I have more?
Nope. This class is designed for you, so come on in and let's get started. And be sure to thank those family members and friends for supporting you at the very beginning of your journey.
I don't feel very tech savvy. Can I still use the strategies you share?
Yes! I teach a few simple tech tools, but also, I teach a few offline strategies too. There are analog ways to build your list, so we will talk about those as well. If you really struggle with the tech, I recommend joining at the Courageous Level and getting coaching calls with me.
I don't use Wordpress, will I be able to make these strategies work?
Absolutely. The strategies are not platform dependent. I will show a few exciting plugins from Wordpress, but I'll also show some things that non Wordpress users can do.
How long do I have access to the course?
How does lifetime access sound? After enrolling, you have unlimited access to this course for as long as you like - across any and all devices you own. I love to update class material from time to time as the technology changes, but you'll get to stay along for all the updates. As long as I can keep the class hosted online, you'll have access to it.
When does the course start and finish?
This course officially launches on August 12th, but I've loaded a few "getting started" goodies for you, so sign up today and start today! The course ends when you've worked through all of the content, but then you have forever access so I guess technically, it never ends.
What if I am unhappy with the course?
I would never want you to be unhappy! If you are unsatisfied with your purchase, contact me ASAP. If you've done the work and you've given the strategies time to work, we can begin the steps towards making you a happy customer.
This course is not open for enrollment.